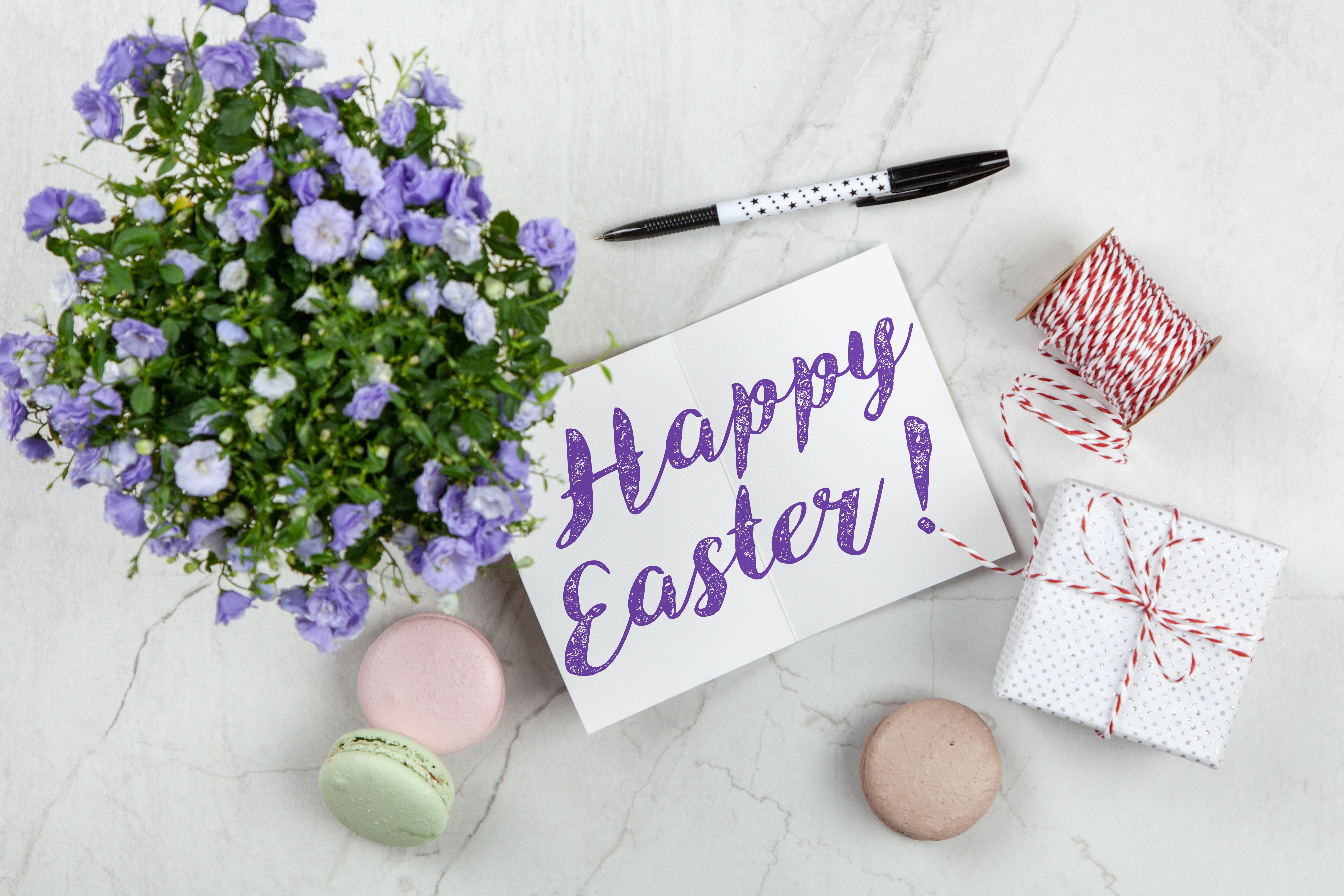 Today's blog post is a simple one. I've compiled a list of FREE Easter-themed activities for you to use in your sessions over the next few days. Some of the activities have a general "spring" theme and can be reused even after Easter is over. Please note that I have not personally created any of these activities, nor do I have a relationship with the creators. I see most of my teletherapy clients toward the end of the week and have decided to share my planning notes with you. All you need to do is copy and paste into your own document or bookmark this blog post for easy access to the websites hyperlinked here.
If you find that you are needing help with sharing materials and making your sessions interactive, on April 10th I'll be launching a Technology in Telepractice course. This course is for those who need further support with technology and troubleshooting. This course includes lessons, handouts, and video demonstrations, and can be completed on your own time and at your own pace. If you enroll now, you will receive the introductory pricing of $25. Click here for more information.
I hope the list of activities below helps simplify your planning over the next few weeks. Remember to keep it simple, and HAVE FUN! Enjoy!
Activities for Reinforcement:
Easter Memory: Easter-themed scenes https://www.digipuzzle.net/kids/easter/puzzles/memory.htm?language=english&linkback=../../../education/easter/index.htm
Easter Egg match game: Decorative eggs, various colors and patterns
https://www.primarygames.com/holidays/easter/games/match_up/
Make an Easter egg: Decorate, hide, then, find egg
https://www.abcya.com/games/make_an_easter_egg
Easter Egg Hunt
https://www.abcya.com/games/easter_egg_hunt
Activities for General Language and Articulation:
Easter Crossword Puzzle: Grades 3 and up
https://www.abcya.com/games/easter_crossword_puzzle
Easter Word Search: Grades 1 and up
https://www.abcya.com/games/easter_word_search
Easter-themed tic-tac-toe
https://wow.boomlearning.com/deck/tic-tac-toe-easter-edition-NJ43ZSxJJsjGnh3Yb
Easter-themed color concept/following directions
https://wow.boomlearning.com/deck/easter-color-concepts-freebie-sbG6oqxQHnzDGG6Cq
Easter-themed prepositions
https://wow.boomlearning.com/deck/where-is-the-bunny-prepositions-easter-qCWSCEokeWL2K7w2C
Easter-themed train /k/ in all positions of words
https://wow.boomlearning.com/deck/freebie-easter-express-for-articulation-k-sound-38svfRyqmgpqBec7i
Easter: I see…
https://wow.boomlearning.com/deck/easter-what-do-you-see-jXFp5cz4yESBijFpe
Teachers Pay Teachers Downloads:
Easter-themed prepositions and sentences
https://www.teacherspayteachers.com/Product/Basic-Verbs-and-Prepositions-Easter-Bingo-1768368
Easter-themed following directions
https://www.teacherspayteachers.com/Product/Spring-Easter-Following-Directions-for-Distance-Learning-5414620
Easter-themed surprise egg reinforcement
https://www.teacherspayteachers.com/Product/Easter-Egg-Hunt-Find-the-Prize-Egg-Interactive-No-Print-Rewards-Game-3694813
Easter-themed board games
https://www.teacherspayteachers.com/Product/Easter-Egg-Hunt-Board-Game-5369223
https://www.teacherspayteachers.com/Product/Easter-Speech-Board-Game-Freebie-3102583
Easter-themed spatial concepts
https://www.teacherspayteachers.com/Product/Where-Questions-for-Spatial-Concepts-Easter-Edition-FREE-3724571
Interactive editable Easter game
https://www.teacherspayteachers.com/Product/FREE-Editable-Interactive-Easter-Game-NO-PRINT-Speech-and-Language-Therapy-4506168
Easter-themed packet (Roll-and-color and following directions pages are best for teletherapy)
https://www.teacherspayteachers.com/Product/Easter-Speech-Language-Pack-1766271
Easter-themed /r/ packet (scene, board game, tic-tac-toe)
https://www.teacherspayteachers.com/Product/Easter-Prevocalic-R-Articulation-Packet-5273201